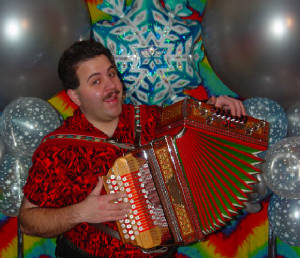 Show start times may vary from time to time.
Most shows will be from :
4pm - 8pm, Sunday evenings PST
5pm - 9pm, Sunday evenings MST
6pm - 10pm, Sunday evenings CST
7pm - 11pm, Sunday evenings EST
(Home time zone CST)
Please keep in mind not to tune into
my program before it starts.
If you do this, you might be locked into
listening to the Hardwired Radio loop music channel.
So it would be best to tune in a little bit
after the top of the hour.
Here's the URL link to put into Windows Media Player
or into your internet browser.
to be able to listen into the program live.
mms://64.201.219.36/live
By clicking the "ON AIR" Icon below
will take you to the Hardwired Radio web site.
If by any reason the show is not on at it's regular time.
Please check back in with us in an half hour to an hour later.
This may happen due to time constraints in my personal
schedule or some technical issuses that may arise.
If for some reason there is no show at all...
I may be playing music at an event which can
happen from time to time .
Or It can be with the server not working properly
which would be beyond my control
and hopefully these issues wont
take long to remedy.
Please check back with us next week for
another show of "World Wide Polkas".
Or you can check out some of my archived shows
(At this time, the Archives files which is on the Harwired Radio's
website. Which is where the files are stored.
At this time, the archives are accessable at this time.
But most recent archives are not currently available
due to technical issues.)
Thank you for understanding and stopping on by.